Introduction to Forensic Accounting: Exploring Its Role and Importance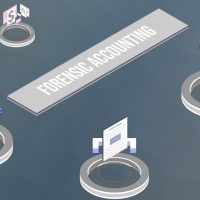 If you are an attorney whose practice includes civil litigation, and particularly business litigation, a business owner with suspicions or some sort of evidence that fraudulent activity might be occurring at your company, or an individual involved in a high-stakes divorce proceeding, your situation might greatly benefit from the help of a trained forensic accountant. Below is a brief introduction to forensic accounting to give you an overview of the role of a forensic accountant and how your litigation matter or potential matter or your company having been subject to potentially fraudulent activity can benefit by using a forensic accountant. For skilled and effective forensic accounting services in Las Vegas or Reno, Nevada, call Teichner Accounting Forensics & Valuations, PLLC.
What Is Forensic Accounting?
Forensic accounting is a specialized field that combines accounting skills with investigative techniques. This discipline is particularly useful in legal proceedings and complex business transactions. By delving deep into financial records, a forensic accountant can detect irregularities, identify fraud, provide essential data, and arrive at conclusions and opinions that can be used in a court of law or can aid in preventing from going to trial.
The Role of Forensic Accounting in Civil Litigation
In the realm of civil litigation, forensic accounting often comes into play in several key areas:
Financial Fraud Investigation – A forensic accountant employs sophisticated techniques to spot or uncover discrepancies that could indicate fraudulent activities. The forensic accountant dissects complex financial records and transactions to provide an accurate portrayal of a situation.

Damage Assessment – In instances of business disputes or contractual disagreements, a forensic accountant assesses the financial impact of the event causing the damages and quantifies damages sustained, assisting attorneys in substantiating claims or defenses.

Asset Tracing and Recovery – Identifying and locating misappropriated assets is a vital area in business litigation matters where a forensic accountant can play a significant part. The forensic accountant aids with the recovery of assets that might otherwise be concealed or lost.
Significance in Business Transactions
For business owners engaged in business or other asset purchases, sales and certain other transactions, a forensic accountant can prove invaluable in numerous ways:
Due Diligence – Forensic accounting provides an extra layer of assurance during the process of negotiating business mergers or acquisitions. An investigation of financial records can help with locating hidden liabilities or determining that assets have been overstated, thereby helping with guiding informed decisions.

Valuation Services – A forensic accountant offers an expert valuation of business assets, providing a fair and unbiased value that can be used as a means for determining a price that can be attributed to a transaction.

Risk Assessment – By reviewing financial statements and operational data, forensic accountants can help identify potential risks that could impede the implementation of a business transaction.
How Teichner Accounting Forensics & Valuations, PLLC Can Assist You
From our offices in Reno and Las Vegas, Nevada, Teichner Accounting Forensic & Valuations, PLLC offers its many years of expertise in forensic accounting. Whether you are an attorney requiring detailed financial analysis for your case or a business owner looking to make sound decisions in your business activities, we bring a comprehensive approach tailored to meet your specific needs.
Our forensic accounting services also include assisting attorneys during the discovery process and with trial questions. Additionally, in matters that are litigated in court, attorneys and their clients rely on us to provide credible, well-reasoned financial opinions in our reports and with oral testimony in court.
To learn more about how forensic accounting can benefit you, contact Teichner Accounting Forensic & Valuations, PLLC.